It's been one of our most exciting years thus far at IFIS…
Our biggest news of the year was of course – the launch of Escalex! Our brand new database was launched in March and is designed to support those looking for guidance with food regulations and compliance information.
We launched Escalex with coverage of the United States of America, Canada, Australia, New Zealand and harmonised European Union legislation. We have continued to develop Escalex's features and coverage, and will soon be adding India, Malaysia and Singapore, amongst others.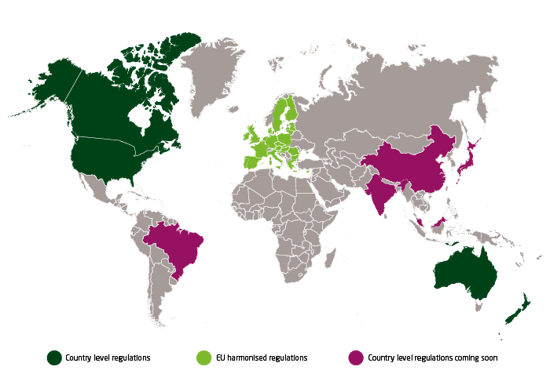 ---
THE IFIS TEAM
Pedja Pavlicic was welcomed onto

board of trustees

, with a notable background as t

he Head of Digital at Bloomsbury and senior positions at Cengage Learning, Experian QA

S

and O

v

id Technologies.

With

15 years international sales experience in publishing, we were pleased to introduce S

ol Shaikh to IFIS as a

Business Development Manager

.

With a background in marketing, copywriting and graphic design, we were pleased to introduce Shira Rossiter to IFIS as a

Marketing Executive

.
---
Exhibitions and conferences
We have been involved with a number of conferences, keeping on top of the latest developments and sharing information about our specialist research tools for academics, students and industry professionals.
Some of the conferences we supported include:
EXHIBIT BOOTHS
Institute of Food Science and Technology conference

Special Libraries Association (SLA) conference
South African Association of Food Science and Technology (SAAFoST)
SPONSORSHIPS
USAIN conference
ASEAN Food Conference
NFAIS conference
European Food and Feed Law conference
MEDIA PARTNERSHIPS
Global Food Safety Conference
Food Regulatory and Quality Assurance Summit
---
FSTA Thesaurus
Our latest thesaurus is now available on two platforms, EBSCOhost and OvidSP. It currently has over 12,000 keyword terms and growing, making it the most extensive food and beverage thesaurus in the world. This allows students and professionals to accurately and quickly pinpoint the research they need, without unrelated data getting in the way.
---
AWARDS
We were honoured to have Escalex shortlisted for the 2017 ALPSP Awards for Innovation in Publishing. Watch our speech, given by Rhianna Jones of IFIS Publishing and Krishna K of Molecular Connections.
---
PARTNERSHIPS
Rhianna Jones joined Richard Hollingsworth on the committee of the IFT British Section, and Angela Ball joined the committee of the Food, Agriculture and Nutrition sector of SLA.
We became corporate members of the Food and Drink Federation and the Institute of Food Science and Technology.
---
2018 is looking good!
In the pipeline...
We look forward to welcoming our new Head of Sales, Carlos Gimeno, and Head of Product Development, Jonathan Griffin.
From January, we will be involved in two more brilliant programmes from Research4Life. In addition to HINARI and AGORA, FSTA will soon also be available through OARE and ARDI.
Our first event of 2018 will be exhibiting at the Global Food Safety Conference in Tokyo. We will be on Stand 305 from the 5th to the 8th March 2018, so please do come and say hello if you're there.
We are also thrilled to announce that IFIS is turning 50 next year! We will celebrating our anniversary throughout 2018 and look forward to sharing it with you.
Have a great 2018!
---
Receive similar updates from IFIS by email, by subscribing to our newsletter or Thought for Food blog here: